Trusted HVAC Services in North Fork Village, OH
The Chillicothe Heating & Cooling team of NATE-certified technicians is proud to serve the hard-working homeowners and residents throughout North Folk Village, OH, and surrounding areas here in Chillicothe, OH! We strive to provide the absolute highest level of customer service at the most competitive and affordable prices in the local market, aiming to make it a Five Star Experience each and every time.
We offer the best Heating, Cooling, and Indoor Air Quality products and services at prices our competitors find hard to beat. We are happy to extend these services to all the residents of North Folk Village, OH. Check out our special online offers! All of our technicians are fully insured, with years of hands-on experience with maintenance, servicing, and installing HVAC systems of all shapes and sizes. We encourage North Folk Village homeowners to trust the Chillicothe Heating & Cooling Experience by scheduling services online now!
We're Proud to Service
North Folk Village, OH
Located in Ross County, North Folk Village has a total area of about 1.5 square miles of land. The population here is around 1,726 residents and the North Fork Paint Creek runs through the area. The community is a census-designated community that's unincorporated.
The Trusted Choice for Heating & Cooling Services in
North Folk Village, OH
We have around-the-clock emergency heating and cooling repair services (365 days a year, including weekends and holidays) as well as quality installation and replacement services, should you decide to replace your system. Schedule a Diagnostic Service Call with us! We offer convenient financing options as well as competitive online deals to ease the stress of purchasing new HVAC equipment.
We're an Authorized Amana® Dealer! We'd be happy to install a system from Amana® or another one of our trusted brands. We service all types of systems, including gas furnaces, oil furnaces, forced air systems, central A/C systems, heat pumps, ductless mini splits, air handlers, and more! We're qualified to work on every brands of equipment out there, such as Bryant, Lennox, Trane, Carrier, York – there's not a single brand we can't repair or maintenance.
When you call us for help in North Folk Village, OH, our HVAC service vehicles are dispatched immediately. These service and installation vans are stocked daily and outfitted with all sorts of high quality, innovative HVAC equipment, parts and tools. This includes a wide range of HEPA filters, furnace filters, AC filters, refrigerant, and all sorts of other parts. At our warehouse, we stay up-to-date with all the latest technology, including smart and programmable thermostats, which cost less than you'd think and yet pay for themselves quickly with added convenience and energy savings. Additionally, if you're looking to improve Indoor Air Quality along with home comfort, we also offer a whole line of products that include the iWave-R®, humidifiers, dehumidifiers, air purifiers, UV lights, and media filters.
We at Chillicothe Heating & Cooling care about your comfort, and we offer comfort on call. Ready to schedule services with the HVAC experts? Give us a call now at (740) 281-2186, or you can conveniently schedule services online by clicking here. Need an estimate on repair or installation? Get a FREE online estimate today! You can always shoot us a message online by submitting our contact form. We look forward to visiting you in North Folk Village, OH!
Chillicothe Heating & Cooling Reviews in
North Folk Village, OH
Local Reviews
for Commercial Point, OH
Powered by Nearby Now
---
Eric D.
178416
Near
Chestnut Estates Dr,

Commercial Point

,

OH

43116
Jesse S.
174380
Near
Buckeye Loop,

Commercial Point

,

OH

43116
Randal S.
172083
Near
Cottonwood Pl,

Commercial Point

,

OH

43116
Noah B.
171863
Near
Cottonwood Pl,

Commercial Point

,

OH

43116
Randal S.
170411
Near
Players Club Ct,

Commercial Point

,

OH

43116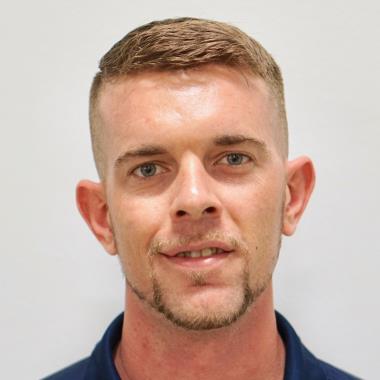 Jacob M.
I went out for a service call. When I got there I found that the system was cooling properly. I let the customer know that if the problem happens again within the next 30 days we will waive any fees.
Near
Alberta Dr,

Commercial Point

,

OH

43116
Jesse S.
I arrived onsite to repair drain line. There is a leak at a joint so a ran drain line in CPVC and put a float switch next to condensate drain instead of line. I will be back to replace CPVC for a permanent fix. System is operating properly at this time.
Near
Players Club Ct,

Commercial Point

,

OH

43116
Noah B.
I completed a diagnostic on a Goodman A/C. I inspected the unit and found the filter dirty and capacitor failed. I replaced the filter and capacitor. I also found the system is low on charge. I charged unit per customer request.
Near
Alberta Dr,

Commercial Point

,

OH

43116
Randal S.
Completed a diagnostic on a Trane Air Conditioner. I inspected the system and found it overcharged. I removed excess charge. I cycled and monitored system. Operating normally at this time.
Near
Players Club Ct,

Commercial Point

,

OH

43116
Brion M.
163866
Near
Players Club Ct,

Commercial Point

,

OH

43116